Living Spring Church, Fort Portal, Uganda, East Africa
Whoever drinks of the water that I will give him shall never thirst; but the water that I will give him will become in him a well of water springing up to eternal life. - John 4:14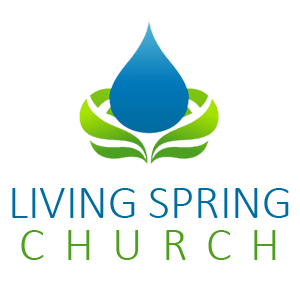 Welcome to the website for the Living Spring Church!
Our History
The Living Spring Church Began ...
Our Leadership
Ronald Kizito is our local pastor and overseer of the ministries of Jesus' church here as God wills it. We will say "our church" on occasion, because we belong to it. We never lose site of the comforting truth that this local church ministry as well as all other local church ministries worldwide are in reality Jesus' church. He has sought it and He has bought it with His own precious blood and the bride is His! We also find joy and comfort in knowing the we are His, too. We are His people and the sheep of His pasture.
What Our Living Lord is Doing Among Us
We have God's direction from His Word and we have his Holy Spirit's presence to guide us, too. We only want to obey Him and follow His lead.
Our Local Church Assemblies
By God's power and blessing we have had the joy and privilege of working together with God to see the establishment of many other local assemblies.
What Does the Living Spring Church Believe?
We believe that the Bible is God's inspired and infallible Word and we believe and try to put the commands of God into practice. We believe that God is the sovereign, just, holy and loving ruler of everything and we want Him to rule our lives as well.
Living Spring Church Ministries
At the Living Spring Church we believe that every believer is called to be a minister. We do not believe this in disregard to the special call that God makes of pastor-teachers and evangelists, but we believe that the main role of local church leadership is to equip the saints to do the work of the ministry as well.
Living Spring Church Missions
At the Living Spring Church we believe that every believer is called to be a missionary as well. We have been given new life and it is our joy and duty to share with others how they can have their sins forgiven and receive the Living Water that forever quenches our eternal thirst!
Living Spring Church Partners
We are grateful to God for brothers and sisters from other parts of the world that decide to partner with us in reaching Uganda with the pure gospel of Jesus.
Living Spring Church Opportunities
We have some current and pressing needs. Perhaps God would use you as His vessel to supply those needs?
Get in Touch With Us
Living Spring Church
PO Box 987
Fort Portal
Uganda, East Africa
+256-772-569082